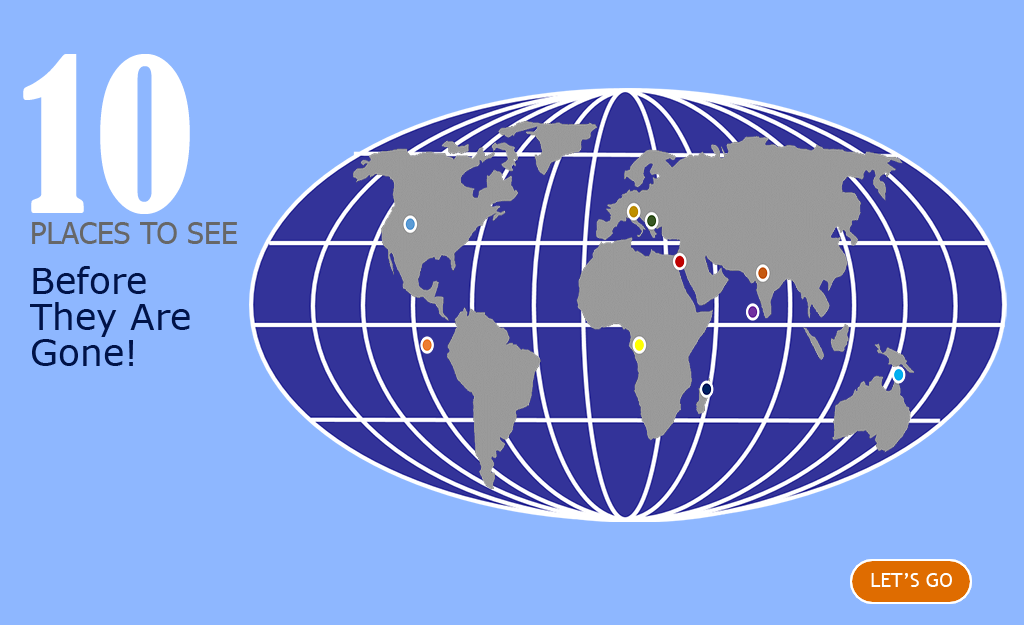 This project was an eLearning challenge to create a course based on an infographic. Developed in Adobe Captivate, the interactions were basic Click and Reveal actions. At the end a Drag and Drop quiz was added to check the learner's memory. 
Role:

Instructional Designer, eLearning Developer, Graphic Designer
Tools Used:

  PowerPoint, Illustrator, Adobe Captivate
I took on this challenge to improve my skills in creating static graphic into an interactive infographic.
Since this was a personal challenge, I did not have any particular topic to use as a reference. So, I searched the internet for infographics that would work well as an interactive course - something that didn't have a lot of data elements. After a few days of searching, I found this infographic on the Daily Infographic website.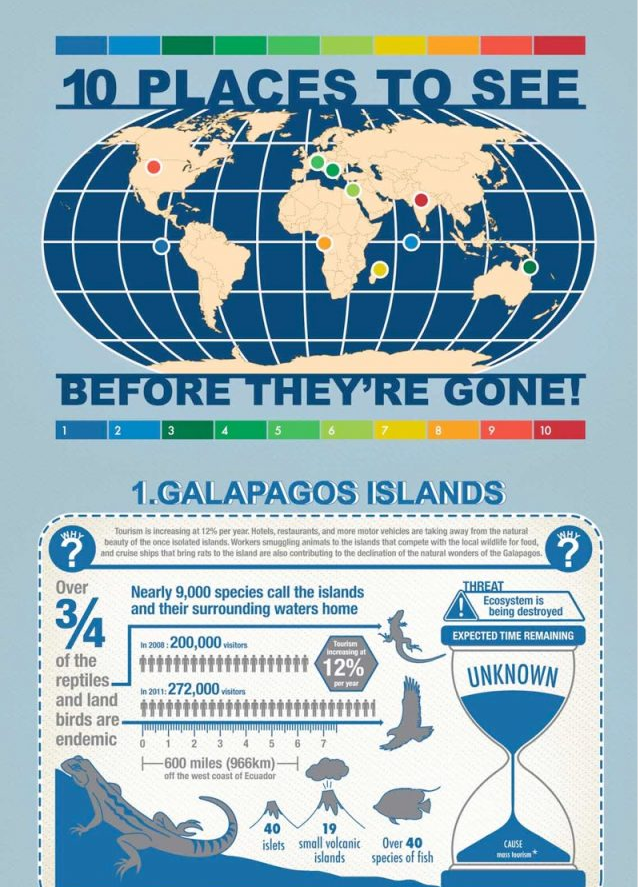 Once I decided on using the 10 Places to See infographic, I created a storyboard in PowerPoint in order to visualize the outcome of the final product. Storyboarding helps in the development process because it includes specific information about the eLearning course design. From the title and the description of the course, to the way all the elements will be displayed, using a storyboard process helped me to organize all the images, illustrations, and animations that I wanted to use in the project.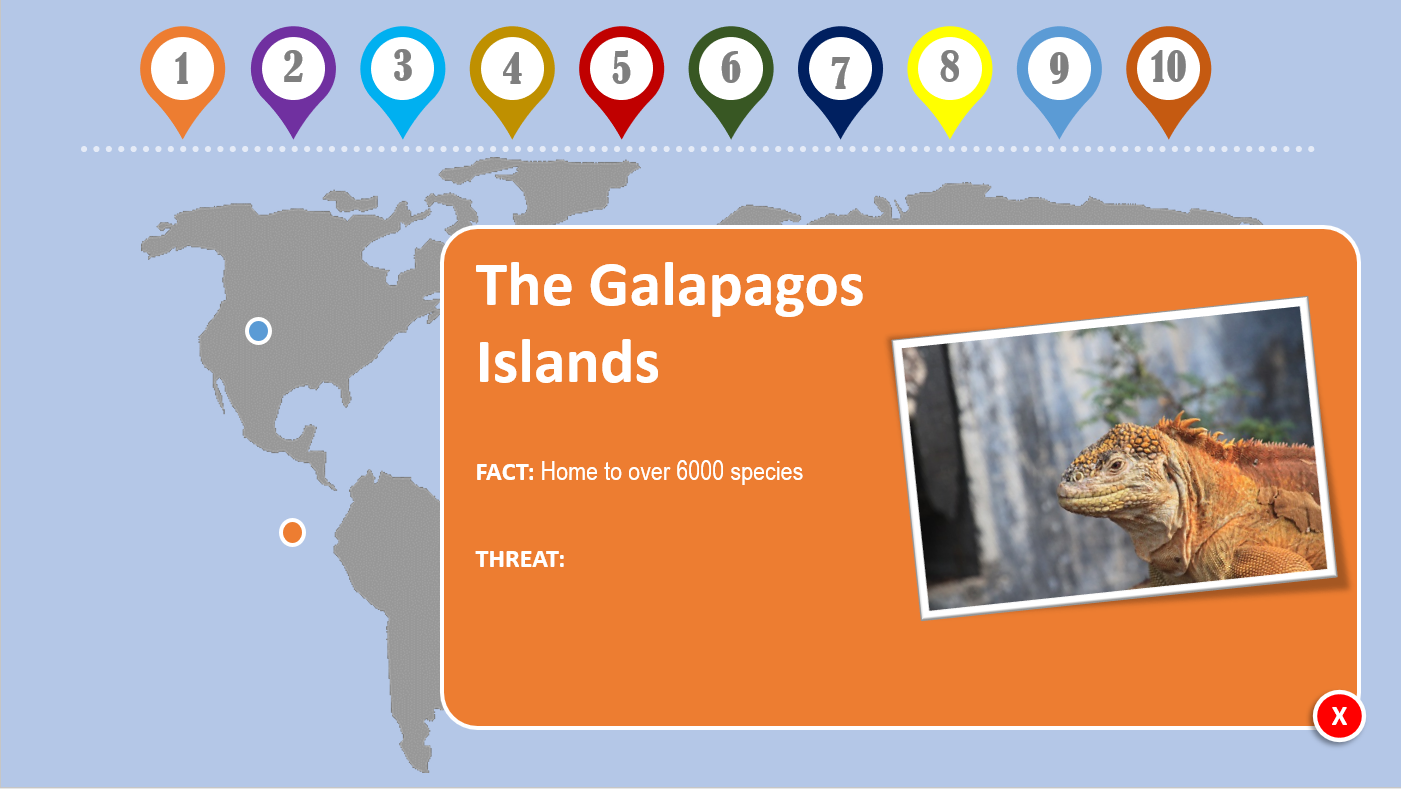 eLEARNING DESIGN & DEVELOPMENT
The project was developed in Adobe Captivate. I wanted to keep the design simple, clear and concise being sure to not draw the learner's attention away from the learning. I used animation effects for the markers to display the pop-up boxes. The idea was to make the learner feel as though they were traveling to the locations.