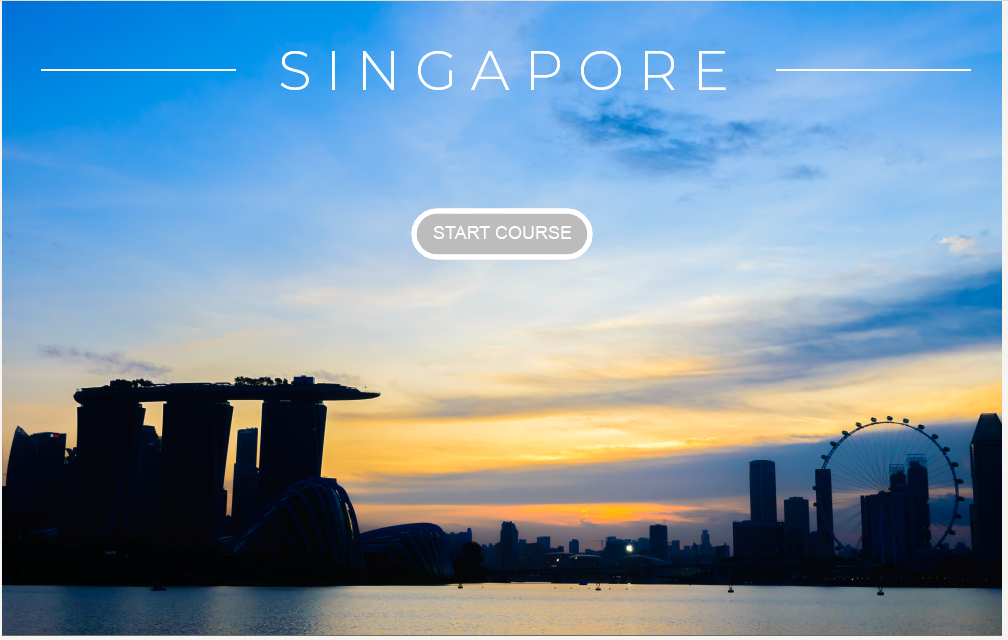 Click the image to view a demo of the course.
For this project, I was asked to create a custom-themed template which would allow the Instructional Design team members to streamline re-development efforts of existing courses in the International Destinations program. These courses (over 30 of them) were a key component of a badge certification program.
Role:
Instructional Designer, eLearning Developer
Target Audience:
Contact Center Travel Consultants
Client:
Private Corporate Travel Management company
Tools Used:
Adobe Captivate, Photoshop
The template was designed to make it easy for the other Instructional Designers to add the content for each specific destination without additional development time. Elements such as the color scheme, images, and the interactions could be changed easily to integrate with the content for the selected destination. ​​​​​​​
eLEARNING TEMPLATE DESIGN & DEVELOPMENT
Although there were existing, outdated courses for the destinations, none of the original content, images, etc. were used in developing the template. To keep the layout simple to navigate, I created a tab-style navigation (the title of each tab would remain the same for each destination course). Most slides contained text and image. Interactions were sprinkled throughout to encourage the learner to visit the resources referenced in the course and answer the questions.