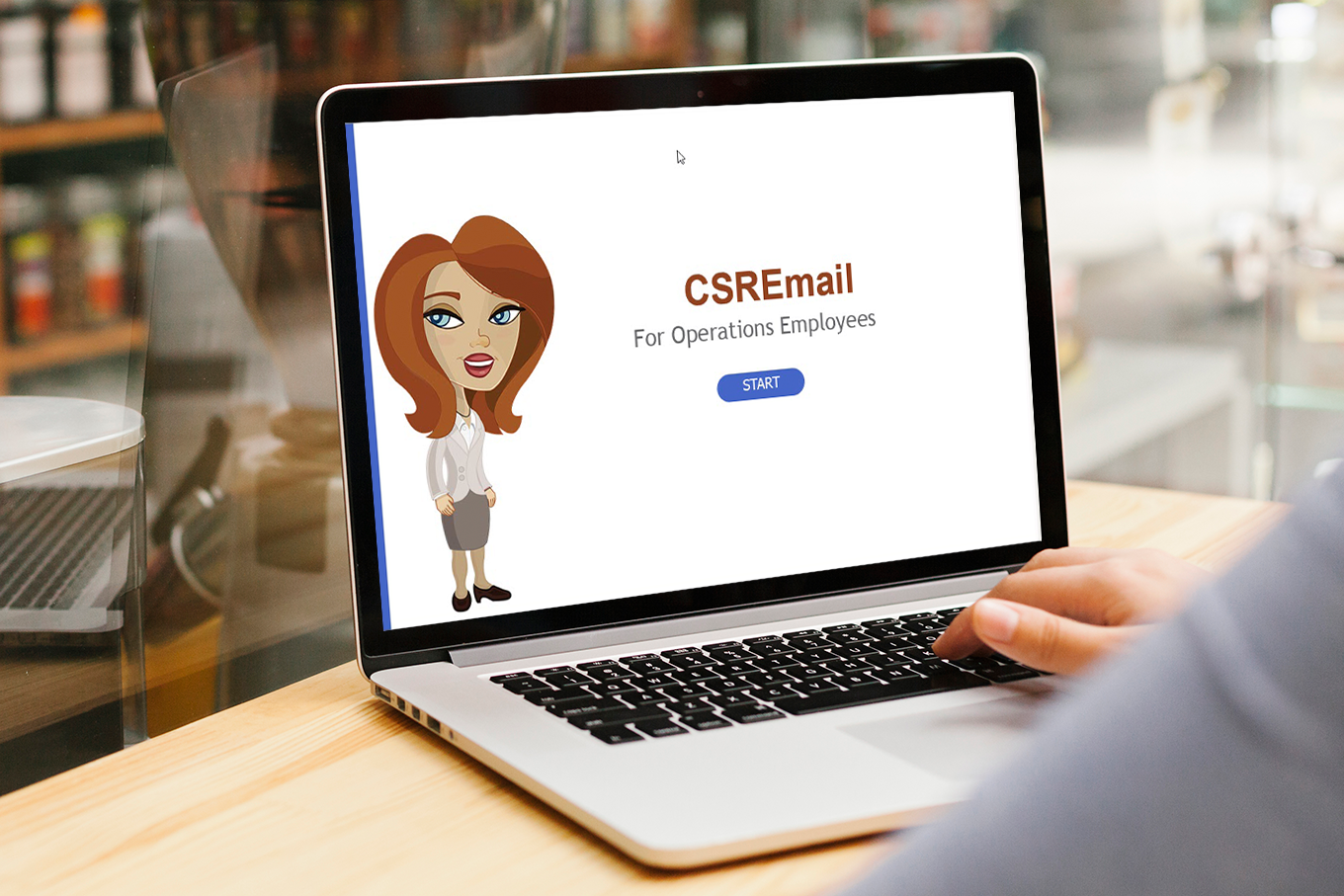 I designed and developed this eLearning module to support the implementation of a new email platform that was added to an existing contact center phone system. This was a new course that was created as part of a blended learning experience. Users would take, attend a live workshop, take the eLearning course
and use performance support provided through the company's intranet to learn how to use the new platform.
Responsibilities:

Instructional Design, eLearning Development
Target Audience:

Contact Center agents
Client:

Private Corporate Travel Management company
Tools Used:

 PowerPoint, Adobe Captivate
The client, a corporate travel management company, wanted contact center agents trained on using the new platform in a short amount of time. I was tasked with designing and developing the eLearning module, the Instructor-led class and creating the reference on the company's intranet to support the learners after training.
Before designing the course, it was was important to let the stakeholders know that this project would involve using scenarios to provide training that was more engaging and effective.
Next, I created a storyboard including all the necessary interactions. 
Once the storyboard was complete, the design process involved selecting the right images and designing a layout that was simple and minimal. The scenarios would be presented as multiple choice questions with feedback provided through a well-written response from the character in the scene. When an answer was incorrect, feedback redirected the learner to a video of that particular procedure. The videos were created by me using Captivate's Software Simulation feature. 
I used a rapid prototyping approach to develop the content in Adobe Captivate. I then presented it to the Subject Matter Expert (SME) for review, feedback and revising.
To help the learners jump right into the course, a series of Yes/No questions were presented at the beginning to "test" the learners knowledge of what they remembered from the live training class. The questions were not graded, but it prepared them for what they were going to learn in the course.