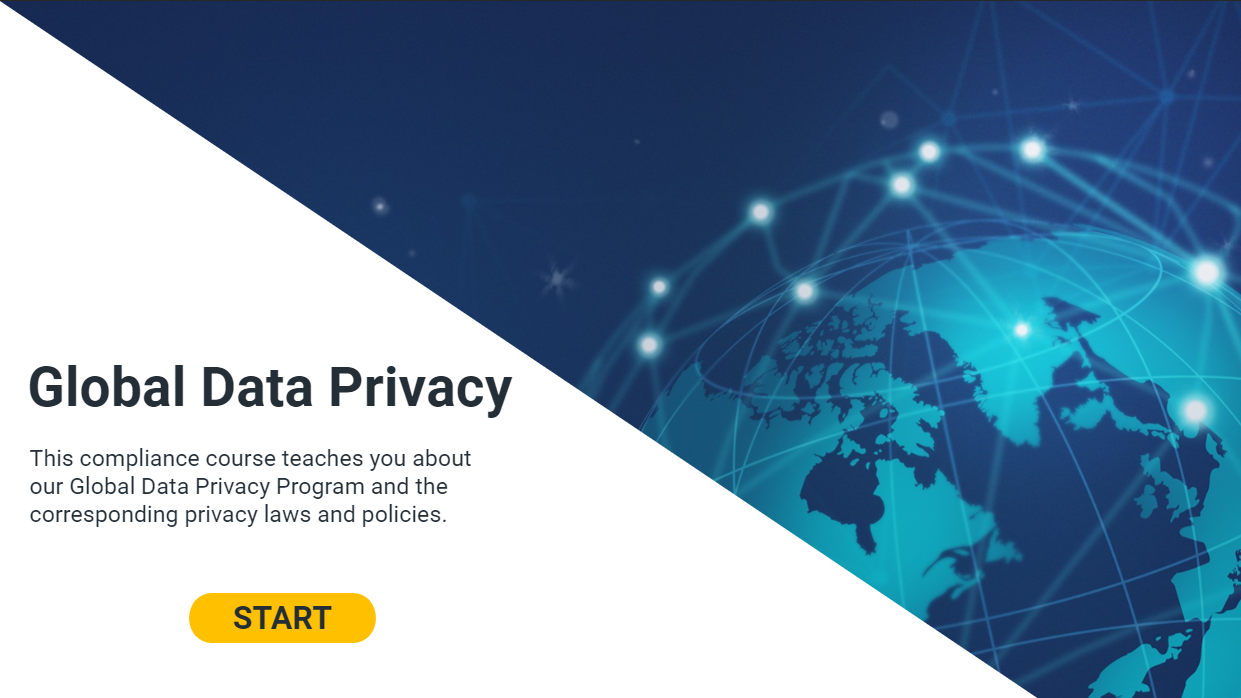 Click the image to view a demo of this course.
This project involved converting an existing Captivate course over to Articulate Storyline 360.
Responsibilities:
Instructional Design, eLearning Development

Target Audience:
All employees
Tools Used:

 PowerPoint, Adobe Captivate, Articulate Storyline 360, Audacity, Adobe Illustrator, Photoshop
Since the content already existed, I recreated the course in Storyline 360 by changing the layout, look and feel and some of the interactions.
The original course was very text-heavy, so I scaled it down and added audio narration to reduce some of the on screen text. Additionally, some of the slides were re-designed to add interactivity which was not in the original Captivate course.
I used a rapid eLearning development approach to develop the content in Articulate Storyline 360.
The audio was recorded and edited in Audacity.