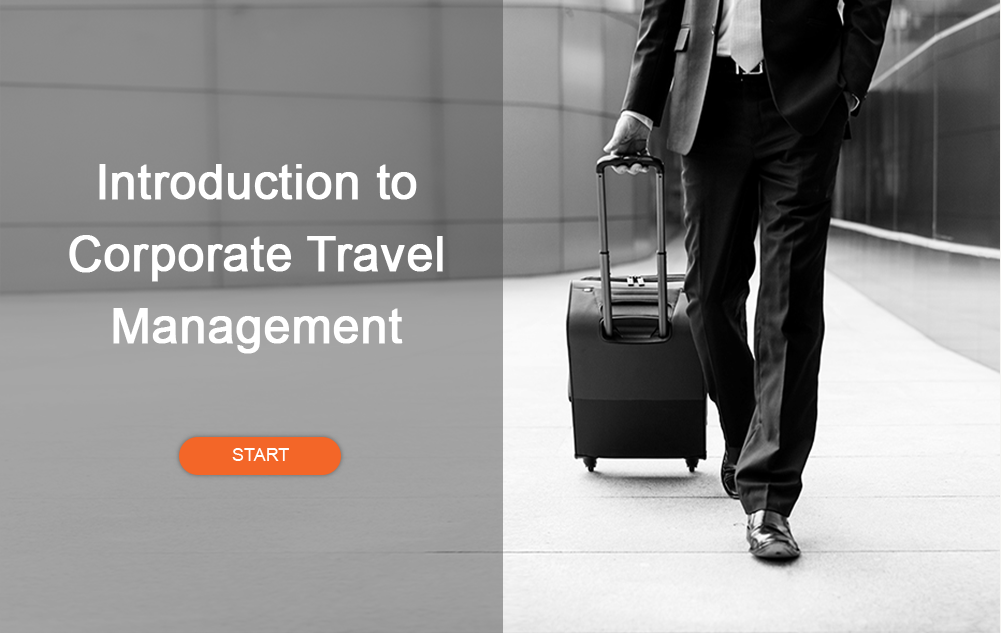 Click the image to view a demo of the course.
I designed and developed this course as part of a series of onboarding courses created to help newly-hired employees who had no prior corporate travel industry experience.
Role:

Instructional Designer, eLearning Developer
Target Audience:

Employees new to the corporate travel industry
Client:

Private Corporate Travel Management company
Tools Used:

Adobe Captivate, Illustrator, Photoshop, Movavi Video Editor
The first part of my research included an analysis of the target audience. I developed learner personas based on background information such as, education, work experience, challenges and motivation. Because the target audience would be incoming employees, the persona was based on interviews with the hiring managers and existing employees who were hired previously without prior industry experience.
As there was very little in-house background information for the content, I began by researching existing industry articles, websites and statistical data. Since the primary objective of the course was for learners to develop a basic understanding of the somewhat complex nuances of the industry, my research focused on the simple rather than the complicated. I was able to find enough content to formulate a well-thought-out course outline.
Once I had a clear outline, I started the design process. The client was clear from the beginning that the look and feel of the course needed to be clean, minimal and provide a corporate look and feel to match their existing style guide.
Incorporating interactivity into the course was an important factor to help the learners connect with the topic as they progressed through the course. I deliberately included interactions like drag and drop, click and reveal, hot spots and a glossary of common industry terms. This was intentional to keep the learners engaged in what could otherwise be considered a "dry" topic.
Before diving into developing in the authoring tool (Adobe Captivate), I created a storyboard in PowerPoint to ensure my ideas for the visual design and interactions would meet the expectations of the client. All of the images used in the project were sourced from either freepik.com or unsplash.com and modified as needed in Adobe Photoshop.
On the slide below, I created the graphic using Adobe Illustrator. This simple drag and drop activity was designed to get the learners thinking about the topic without having any background information. This was a deliberate attempt to "pull" rather than "push" content to the learner.
The project also included a custom Table of Contents (Hamburger-style menu) to help learners navigate easily through the topics.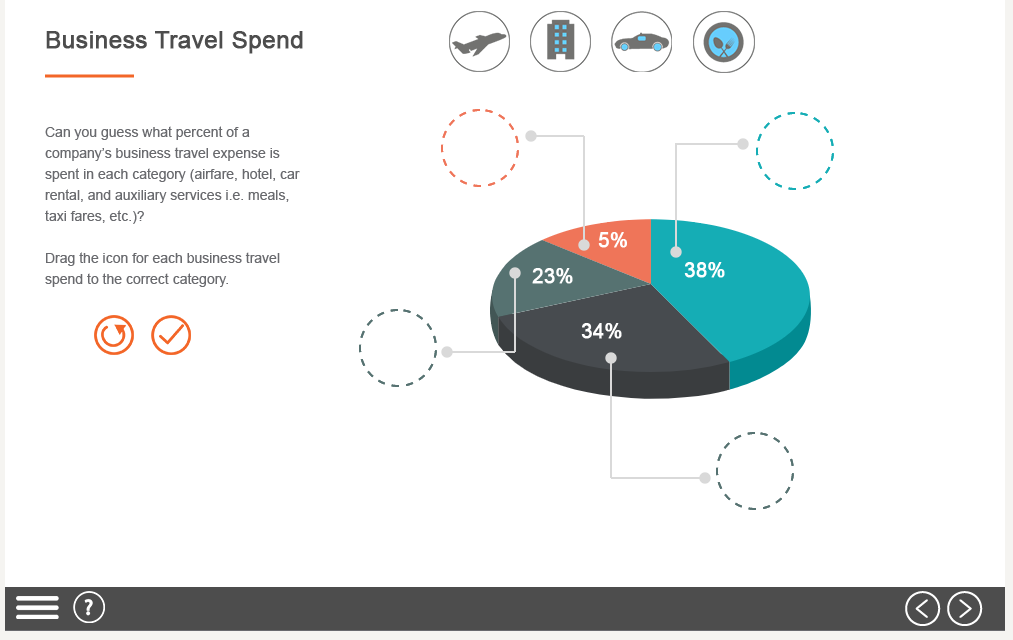 The slide below included a video that was found on pexels.com. I used Movavi Video Editor to add the text overlays and background music.