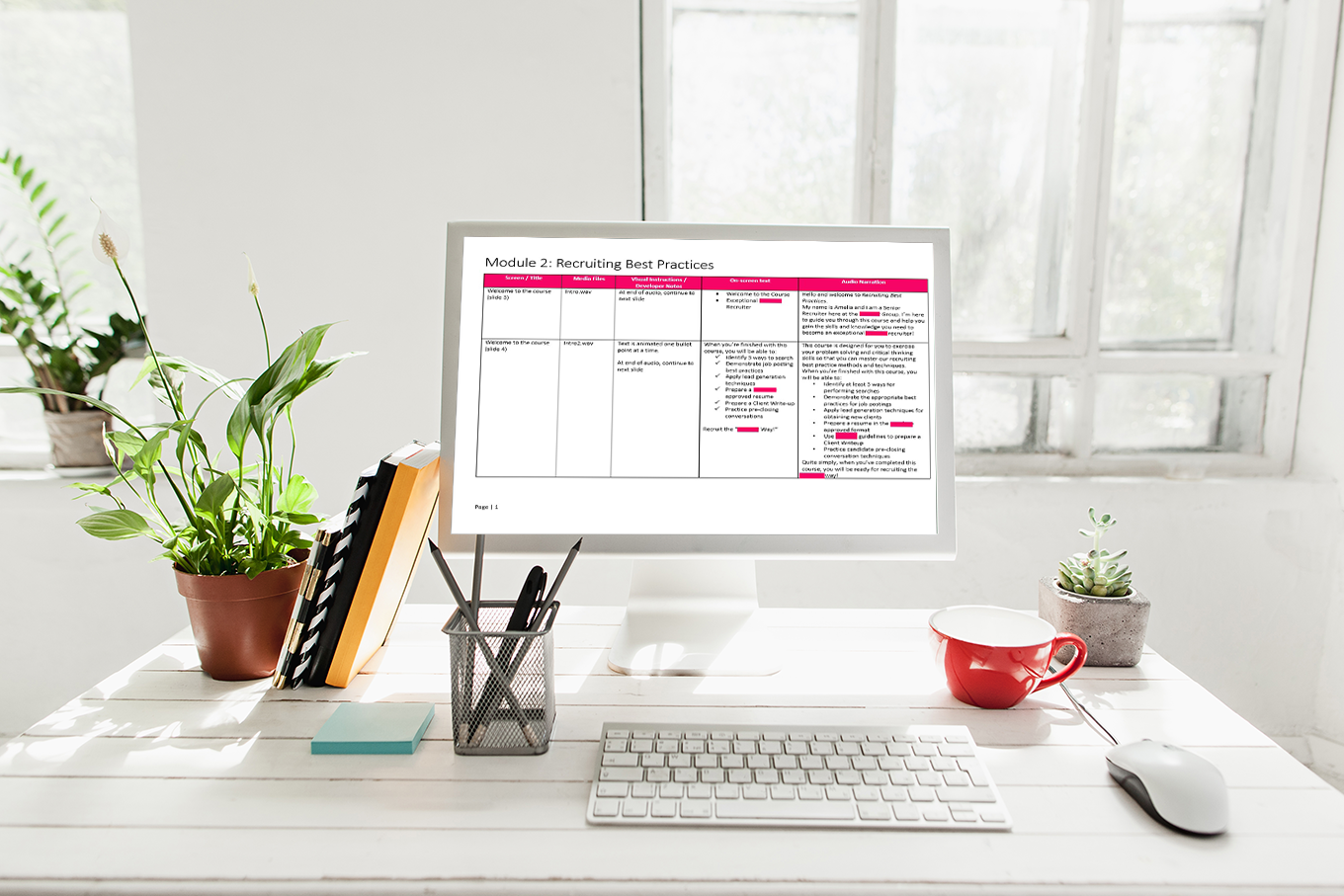 This is an example of a storyboard that I used to layout the framework for a series of eLearning modules I created for a client.

I use storyboards to help visualize the learning; how it will look and function in its final form.
This helps me specify what kind of images will be used, the type of user interface that will be presented to the learner, and the animations and interactions that will engage the audience.