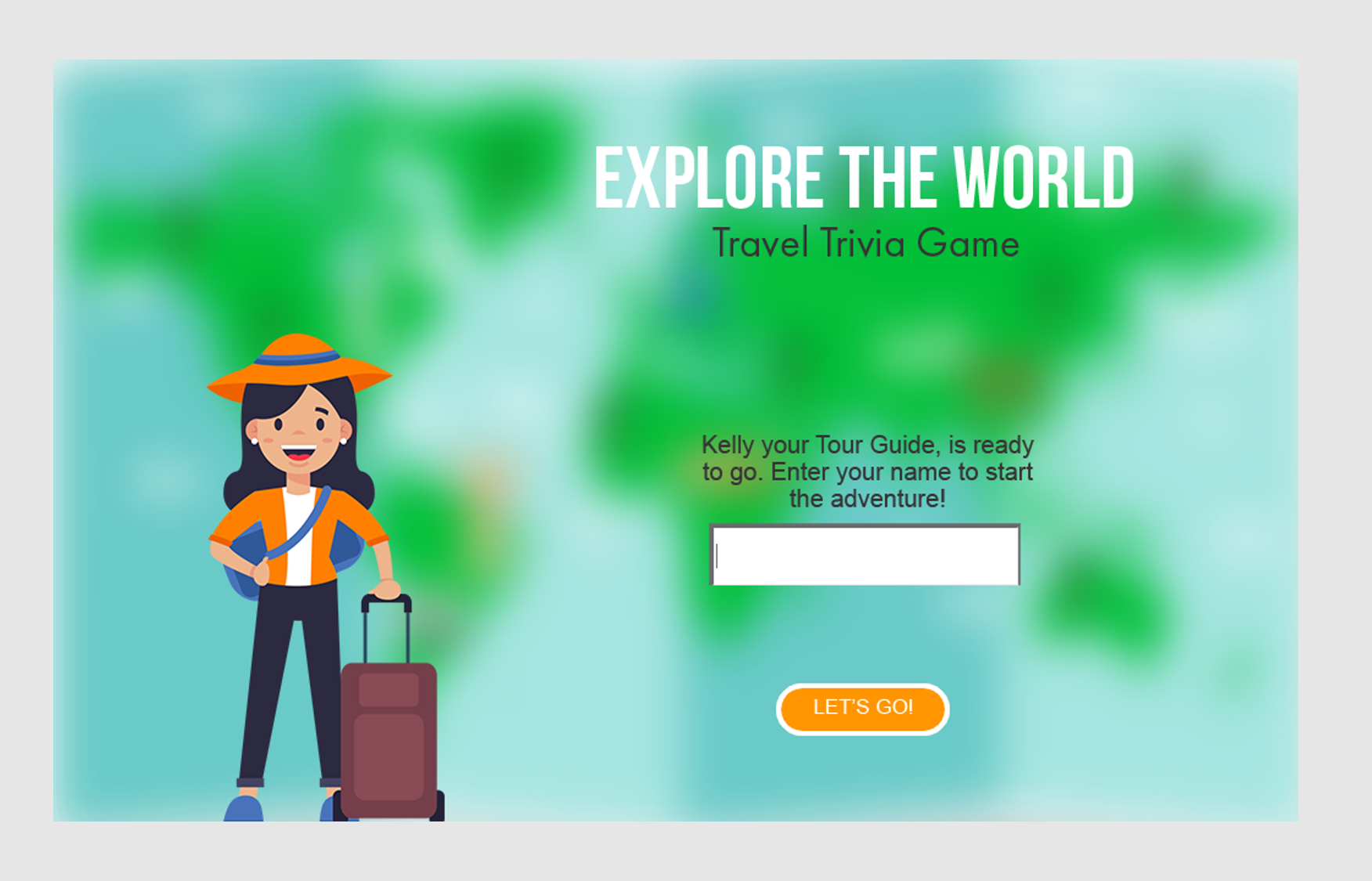 This was a purely fun project that I worked on as part of an Articulate eLearning Challenge. I primarily wanted to challenge myself to get better at developing Advanced Action Scripts in Adobe Captivate.
Role:

Instructional Designer, eLearning Developer, Graphic Designer
Target Audience:
Anyone who likes to play trivia-style games
Tools Used:
Adobe Captivate, Photoshop, Illustrator
The game is trivia-style and tests the learners' ability to answer factual question about various locations around the world.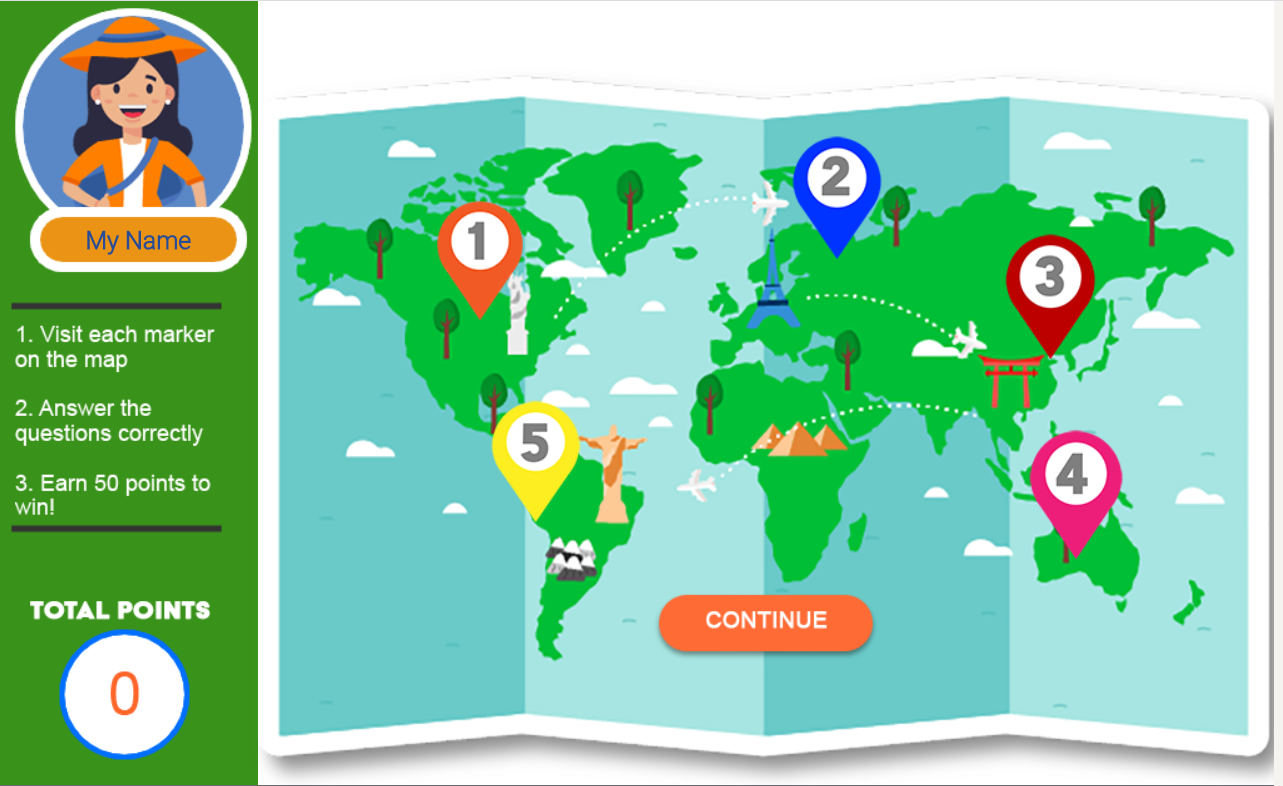 eLEARNING TEMPLATE DESIGN & DEVELOPMENT
The project's layout and background were inspired by a template found on Tim Slade's website. Since Adobe Captivate is the primary eLearning authoring tool that I use, I had to create most of the actions using Advanced Action Scripts. 
The game was designed for the learner to earn 50 points to win. This means they can not get any of the questions wrong. As they click on each marker, the question appears with three answer choices. The feedback shows the correct/incorrect answers and adds 10 points to the score if they are correct.
While the actions are simple, I felt challenged to create the scripts to complete the functions of adding the points and disabling the question markers after they had been selected. Although the markers are numbered 1-5, the learner can click on each one in any order.